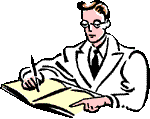 Dependable Caregivers
Affordable and loving care for Seniors
Covering all of San Diego County
619-421-1022
Fax (619) 421-1182
Click Here To Send us an email message
Government Help for Veterans - Click Here


In-home senior care and companionship for the San Diego area
High quality senior care service with a minimum of 20 hours per week for at least 4 weeks

We provide exceptional customer service. When you do business with us you can talk to live people at 619-421-1022 24/7

When you search for the lowest price remember ..... It is unwise to pay too much, but it is worse to pay too little. When you pay too much you lose a little money ... that is all. When you pay too little you sometimes lose everything. The law of business says the client can't pay a little and get a lot. It can't be done. If you deal with the lowest bidder you are accepting a lot of risk. You will be better off to pay the rate a high quality firm charges, that covers all the payroll taxes and insurance that will protect you from risk.

We talk to people all the time who tried to save a few dollars and wish they hadn't. Our rates reflect high quality, caring management and very well paid caregivers.

---

Dependable Caregivers provides caring employees to assist you or your loved one to continue to live at home and remain independent. Dependable Caregivers is licensed, bonded and insured. You will work with a caring Case Manager to assure satisfaction.

Our Mission:

To provide quality in-home and institutional care with kindness and love to seniors. To enable them to live an enhanced quality of life while maintaining dignity as they age.